Nicolas Catena Zapata, charted the family's path to the new frontier of winemaking.
Nicolás Catena Zapata is the quiet revolutionary in the Catena family history book. He has charted the family's path to the new frontier of winemaking, drawing on lessons learned from the land and in the classroom, then applying his education to dare to challenge the conventional wisdom.
Nicola Catena, Nicolás Catena Zapata's grandfather, sailed from Italy to Argentina in 1898, leaving behind his famine-stricken European homeland for a land of plenty and opportunity. It is family lore that Nicola, a tireless optimist, celebrated his new life each morning by devouring a piece of virtually raw steak for breakfast. In the gin-clear air and rolling hills of Mendoza, Argentina, he firmly believed he had found the promised land. In 1902, Nicola planted his first Malbec vineyard in Mendoza. Although Malbec had been a blending grape in Bordeaux, Nicola suspected it would find its hidden splendor in the Argentine Andes. It was a hunch that would not fully flower till nearly a century later.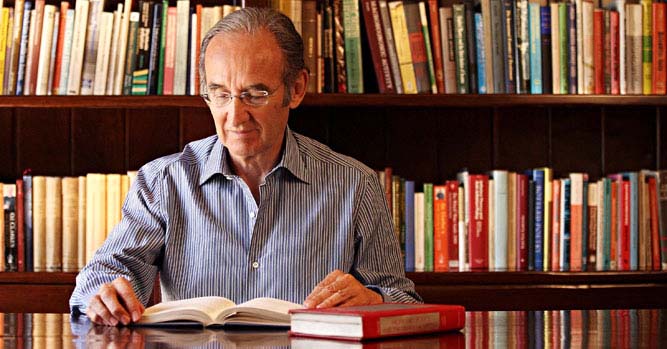 ---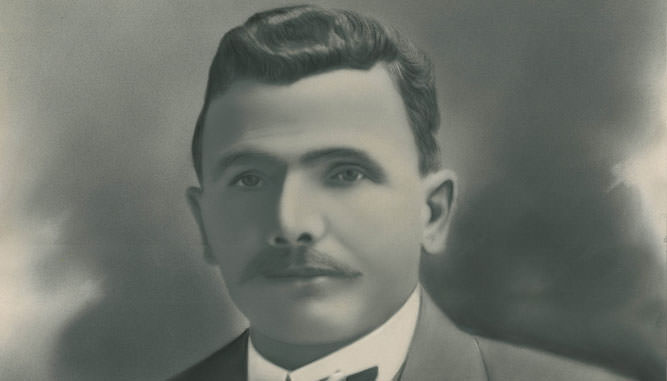 Domingo, Nicola's eldest son, inherited his father's dream and took the family winery to the next level, building the Catena business to become one of the largest vineyard holders in Mendoza. Like his father before him, Domingo Catena fiercely believed that Argentine Malbec could make a wine as worthy as any first-growth Bordeaux.
In the 1960s, however, the Argentine economy imploded and inflation rates soared. Familia Catena struggled to hang on. It got so bad one year that Domingo realized it would cost him more to harvest than to leave the fruit on the vines. His 22- year-old son Nicolás Catena Zapata, a recent PhD graduate in economics, advised him not to harvest. (The Zapatas, Nicolás's paternal grandmother's ancestors, were a traditional landowning family dating back to colonial times, and by Argentine custom, Zapata follows Catena in Nicolás's full name.) Domingo could not follow his son's advice with a clear conscience. Nicolás still remembers the sadness he felt for his father as he picked a harvest that would produce little to no income.
---
Argentina's years of turmoil continued as it became Nicolás's turn to take the reins of the family winery. Against a challenging backdrop of political and economic instability, with a military government that had just declared war on the United Kingdom, Nicolás concentrated on expanding distribution throughout the country. But in the early 1980s, Nicolás got an opportunity he couldn't refuse: He left Argentina for a short sabbatical to become a visiting scholar of economics at the University of California, on the world-renowned campus at Berkeley.
Until that time, no one in the new world had dreamed of challenging France on the wine front—except, that is, for the Californians, who had decided to defy Europe by creating a Cabernet Sauvignon and a Chardonnay that could rival the best French wines. California—and especially the sun-drenched vineyards of Napa Valley—proved to be a serendipitous inspiration to Nicolás and his wife, Elena. They spent weekends visiting the wineries with their youngest daughter Adrianna in a backpack. And Nicolás Catena Zapata returned to Mendoza with a vision in mind: A Californian Vision.
At that time Argentina, like neighboring Chile, was perceived as a bulk wine producer. Going completely against the grain, Nicolás sold his table-wine-producing company, keeping only Bodegas Esmeralda, the fine-wine branch of the family's winery. Many of his colleagues in Argentina told Nicolás flat-out he was "completamente loco" (completely crazy). But in being the first to export fine wine from Argentina, Catena laid the groundwork for the country's preeminence on the world´s wine map today.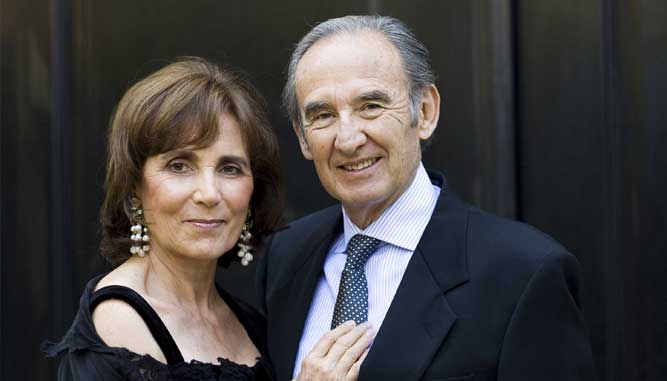 Nicolás set out to discover the best places to plant vineyards in Mendoza. He felt that the only way he would make a leap in quality would be by pushing the limits of vine cultivation in Mendoza, by taking risks. In 1992 he settled on Gualtallary Alto: at 5,000', it's the highest and westernmost spot in Tupungato, cool, but protected from frost to some extent by the nearby mountains. It has a slight slope and a small hill. He called the vineyard Adrianna after his youngest daughter.
---
His own vineyard manager told him that Malbec would never ripen in the high-altitude elevations at Gualtallary. But it did, and beautifully. In fact, Nicolás found that Mendoza was exceptional for vine growing, with each high-altitude valley providing a unique flavor and aroma profile of the same varietal. He found that the poor soils near the Andes, discarded by the original European immigrants because of their low fertility, were actually ideal for quality viticulture; they provided a terroir where vines had naturally low yields and ripened slowly over the summer, making wines of great balance, elegance and deliciously soft tannins.
Then came the challenge of what to do with Malbec. Nicolás did not readily share his father's—or his grandfather's—confidence in Malbec. Most of the wines admired by wine collectors around the world at that time were made of either Cabernet Sauvignon blends or Chardonnay, and Nicolás wondered if Malbec would ever be able to reach such heights; Indeed, this was important to him in his principal goal of making Argentine wines that could stand with the best of the world. But after his father Domingo died in 1985, Nicolás made it his mission to see if his father's intuition was right. It took 5 years of working on the 85-year-old Angélica vineyard before Nicolás was satisfied enough to make a Catena Malbec in 1994.
It was an unqualified success. "Kudos to Nicolás Catena," wrote the famed world critic Robert Parker Jr. about this first vintage. And then came the ranking as Argentina's #1 Malbec in the Wall Street Journal's first ever feature on Malbec. It would take a decade after that for Malbec to become a well-known wine varietal around the world.
Nicolás was then faced with yet another challenge: Which Malbec vine selections should he plant in the new vineyards? Since there was no existing Argentine Malbec selection available, Nicolás decided to bring cuttings from Cahors, France. The French Chardonnay cuttings had given him his best white. But results for French Malbec cuttings were disappointing; the French Malbec grew large berries and bunches with rustic aromas and flavors. Nicolás set out to develop his own selection of Argentine Malbec cuttings, planting 135 cuttings, one per row, in the La Pirámide vineyard.
Of these, he selected the best five - those with the smallest berries, balanced yields, most textured flavors - and began to plant them in different terroirs and altitudes in the Uco Valley. To this day, the Catena cuttings, as this original selection is called, are an important part of the flavor profile, elegance and typicity of the Catena family's Malbecs.
Read more:
https://catenazapata.com/downloads/ncz-en.pdf
Check out our portfolio from Catena
---
The Birth of Nicolás Catena Zapata
1997 was a phenomenal Cabernet Sauvignon vintage, and Nicolás Catena Zapata started plans to make another top cuvée, a wine that would fulfill those dreams that had started in the early 1980s. The wine, named Nicolás Catena Zapata by Nicolás's daughter, Laura, in honor of her father (Zapata is Nicolás mother's maiden name), was a blend of 95% Cabernet Sauvignon and 5% Malbec. It was released in 2001 through a series of blind tastings held in the USA and Europe where it was compared blind to Château Latour, Haut Brion, Solaia, Caymus and Opus One. The Nicolás Catena Zapata 1997 came in either first or second in every tasting.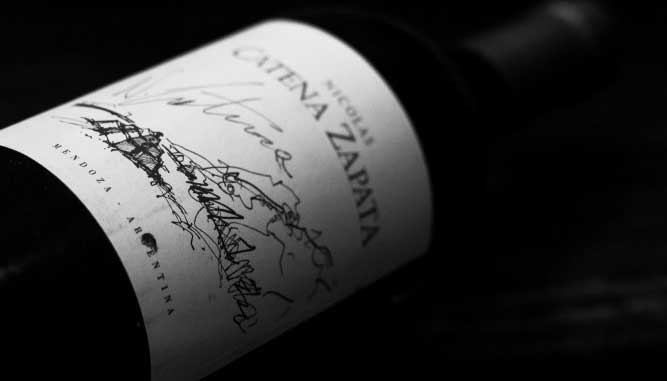 ---